Exterior Painting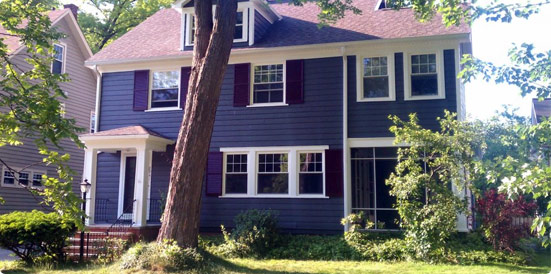 Choosing the right exterior painting contractor can pay off substantially in the long run. Lifestyle painting ensures the best surface preparation techniques and highest quality paints. This helps stop potential problems that cause paint to crack, fade, or peel. While a cheap paint job might last two to three years, a professional and long lasting quality finish should last 10 years.
Exterior Painting Services
Lifestyle Painting is a full-service exterior painting contractor. Our techniques and expertise in surface preparation surpass standard procedures. Residential and commercial clients are delighted that they chose Lifestyle Painting for its extraordinary standards in prep work, priming, and perfect finish coat. We have up-to-date product knowledge to assure you of a flawless paint job that will be sure to please, endure, and add real value to your home or business.
Your home may be contemporary, historic, or heritage; your project may be one side of a house or building, or the entire exterior. Whatever your requirement, we offer a highly personalized and comprehensive painting and decorating service with painting with customized solutions to meet your specific needs. Be assured that your exterior painting project cannot be placed in more capable or safer hands.
Call us now, we can help. (440) 258-6333
Exterior Refinishing Services
Cedar shake/siding
Aluminum
Vinyl
Stucco-cement & brick
Metal roofs
Railings & Gates
Doors & Windows
Fascia/Eaves
Shutters
Decks
Fences
Driveway sealing